Christopher Lee Returns to Horror in Robert Englund's "The Vij"
Author
Date
02-04-2008
Comments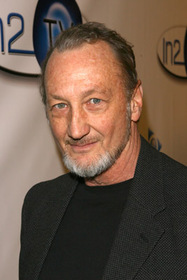 Variety.com reports that Robert Englund's horror project The Vij (previously reported as The Viy) is set to go with Englund in the director's chair and Christopher Lee in a lead role. The film is based on Nikolaj Gogol's novel, which follows a young priest who is manipulated by an evil genie into committing murder and falling in love with a witch who is not who she appears to be. The book was previously adapted as 1968's Viy and it also served as an inspiration for Mario Bava while he developed Black Sunday (1960).
Lee will play a God-like character called The Father. Also cast is Olga Shuvalova in the female lead. The part of the priest has not yet been filled. Englund will begin shooting in April in the Lazio region of Italy, including the largely depopulated town of Civita di Bagnoregio.