John Carpenter Returns to Big Screen Horror with "The Ward"
Author
Date
02-03-2009
Comments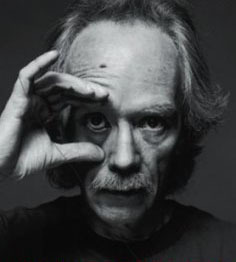 For the past seven years, the only way to see new material from John Carpenter was to tune in to the Showtime series Masters of Horror and its NBC spin-off Fear Itself. The last time the legendary Halloween director had his name over the title of a theatrical release was 2001's Ghosts of Mars. That's about to change now, as a number of online sources like The Hollywood Reporter and ShockTillYouDrop.com bring the good news that Carpenter has signed on to direct actress Amber Heard (All the Boys Love Mandy Lane) in The Ward.
The film, written by Michael and Shawn Rasmussen, is a psychological thriller about an institutionalized woman (Heard) whose troubles are exacerbated by an unfriendly ghost. Echo Lake Entertainment is producing the film in conjunction with A Bigger Boat. Filming is due to begin in early May.