Lloyd Kaufman Interview
Author
Date
09-05-2002
Comments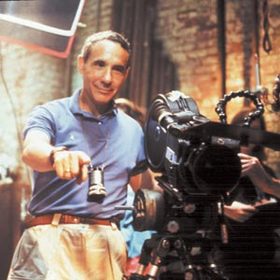 The man you're about to read about is utterly insane... or so he seems. The President of Troma Films and the creator of the Toxic Avenger (as he is often introduced) is very much as he appears in the numerous vignettes of Troma's Edge TV (found on finer Troma DVDs everywhere) - and yet has a deeper core of wild insight into classic film, Corporate America, and New York's Finest.
I had the honor and privilege of conversing with Lloyd early in August of 2002, right in the middle of his hectic schedule. I should have known I was in for a treat when Lloyd broke traditional interviewing technique and asked me the first question...
Lloyd Kaufman: Where are you, by the way?

Classic-Horror: I'm in Iowa.

Kaufman: Well, Max Allan Collins [is from there] - are you anywhere near Des Moines?

C-H: I'm actually originally from Davenport, which is right by where Max is.

Kaufman: Do you know Max?

C-H: I haven't met him personally.

Kaufman: He's great! You oughta talk to him. He wrote, um, Road to Perdition, the book upon which that was based, and he did three movies that Troma distributes. One is called Real Time, and two are horror movies called Mommy: Mommy and Mommy 2.

C-H: Interesting story. I was nearly an extra in Mommy. I actually, ya know, went into the audition, they picked me, but we had to go on vacation to Colorado. I've learned to despise family vacations.

Kaufman: (laughs) If you wanna interview him, let me know, and we'll make a love connection.

C-H: Sounds interesting.

Kaufman: A TRO-ma love connection.

C-H: OOooh.

Kaufman: He's a great guy. We just, he was THE guest of honor at the Comic Con, which is the largest comic book convention in the world. I was just a guest, but he was the guest of honor. 80,000 comic book fans and Max was the centerpiece of the comic book convention.

C-H: So you sorta had to, uh, look up at him?

Kaufman: Well, I've always admired him. In this case, he was on the Troma panel, and he signed his movies in our booth. He was very - he loves Troma. He's a good guy. You oughta - it might be interesting to interview him.

C-H: I think that's a really great idea.

Kaufman: Also, he can speak to the issue of mainstream, underground. He writes comic book, music. He's a pop artist, a pop culture maven.

C-H: He's all over the place.

Kaufman: A pop culture icon.

C-H: Well, Lloyd, I wanna start out of the gate here with the big question: Why are Troma movies so great?

Kaufman: Well, I'm not the person to, you know, evaluate my own work, but I think, from what I gather - people go into a Troma movie knowing they are going to have a very, very entertaining experience combined with an extremely strong emotion of some kind. They know they may love The Toxic Avenger, they may hate Tromeo & Juliet, but they know will never forget Citizen Toxie. People know when they see a Troma movie they're seeing something they've never seen before and that they will go on an unforgettable adventure in cinema. I think that it probably what makes people think they're great. (away from phone) Toxie, Kabukiman - HEY!

(apparently The Toxic Avenger and Sgt. Kabukiman NYPD have just entered Lloyd's office - he has a conversation with them about a photo shoot).

Kaufman: Sorry, this is all good for your interview.

C-H: What's going on?

Kaufman: Swartmore College is doing a story about Troma. They're taking pictures with Toxie. Make it sexy. So the reporter is being photographed with the Toxic Avenger.

C-H: Icon of Troma.

Kaufman: Toxie, what if you took the Troma logo and covered up the- Does that work? The Toxic Avenger, the beautiful Tromette reporter, and Sgt. Kabukiman NYPD. We did one with an I LOVE NEW YORK t-shirt and now we're doing one with a Tromadance t-shirt.

C-H: Tromadance. Tell me about that.

Kaufman: That's a film festival which takes place in Park City, Utah at the same time and same place as the Sundance Film Festival. Sundance is supposed to be an independent film festival, but in our opinion it is not. It is merely a way for the giant conglomerates to get their movies publicized. They charge a fee, money to enter your movies. (he mutters a few comments about the photo shoot to its participants - a few words about making a female hot and sexy are caught). Sorry.

C-H: Not a problem.

Kaufman: Sundance charges people, actually charges you to be in their festival.

C-H: That's insane.

Kaufman: Well, you know how expensive it is to make a movie. You have to donate a kidney to get a movie made. And for them to be eating at first-class restaurants and flying first class. I would get it tight, forget about... That's very very very sensuous. So, uh, to be...exploiting the independent filmmakers is very unfair, because, in our opinion it's kinda fixed. It's all about, you know, the movies they pick are Miramax and HBO and they've already been... You know, festivals are supposed to be showing new art to the people, not being used as a publicity machine for movies that nobody wants to see.

We started Tromadance to encourage genuine independent filmmaking. There's no entry fee. It's the only festival in Park City which is totally free - to submit your movies, the tickets are free, the uh... Keep an eye on Toxie's mask, it's coming out. Tuck your mask in Toxie. Toxie's mask, make sure it's not coming out. The tickets are free. We have a big party at Tromadance. There's no VIP policy, nobody cuts in line no matter how famous they are. And as a result, it's a very wonderful, lovely, film-friendly place.

You can go to the Tromadance website at http://www.tromadance.com. You can go to the Troma website, too. We'll do a link to you. We get 200,000,000 unique visitors a month to the uh, we have a portal for about 50 other websites - you know, Toxicavenger.com, Tromadance.com, Dogpile95.com. And, uh, and there are 200,000,000 unique visitors per month to the group, so there's a huge reach, and we'll do a link to you.

C-H: Has web marketing been important in Troma's continued success?

Kaufman: Uh... not yet. It's definitely growing. I think it's important, yeah. I think that it's more important that our fans can get news about us. Our fans can use the website to buy Troma movies. Can you hold on for a second? I'll put you on hold for one second. Listen to a little Citizen Toxie soundtrack which is now available on the Troma website store.

I'm put on hold (with the promised Citizen Toxie tunes). Soon after, Lloyd comes back.

Kaufman: Sorry about that.

C-H: No problem.

Kaufman: I had to talk with someone about Tales from the Crapper.

C-H: What's Tales from the Crapper about?

Kaufman: It's two vampire stories. It's a Troma film.

C-H: Of course.

Kaufman: Our first narrative Dogpile 95 film. We made a documentary according to the principles of Dogpile 95 called All the Love you Cannes, which is also just being completed. The first is a documentary, and the second one is the narrative Tales from the Crapper. All the Love You Cannes is a feature-length documentary about the Cannes film festival and how Troma goes there and what one does at the Cannes film festival, and how to be there on a modest budget, and how Troma operates in Cannes.

All the Love You Cannes was shot according to the principles of Dogpile 95 on digital media. The new Tales from the Crapper is on digital, too, also according to the principles of Dogpile 95 - which rules you can read at www.dogpile.com. You know of Lars von Trier?

C-H: Yes.

Kaufman: He and his buddies have come out with the Dogme 95 doctrine.

C-H: And this is your response?

Kaufman: Well, yeah. He charges money, too. In order to get the Dogme 95 certification you have to pay, I think, 30,000 Danish Kroners. Whereas Dogpile 95, the certification committee guarantees to drink at least 30 Corona beers. It's free.

C-H: It is?

L: Dogpile 95 certification is free. It doesn't cost a thing. It's totally free.

C-H: As long as they clear it with Troma?

Kaufman: Well, we have to look at the movie and see that it follows the Dogpile 95 doctrine.

C-H: Troma's slogan is "Movies of the Future." How did that come about and why does it seem so appropriate?

Kaufman: Well, we have always been ahead of the curve. A movie like Squeeze Play, made in 1976, has had how many imitators? How many times has the Grand Guignol style of violence imitated on "South Park?"

C-H: I was just watching Me, Myself, and Irene - and I was thinking, this would be made better as a Troma film.

Kaufman: You're not the only one. There have been a number of major critics, most recently the Times-Picayune in New Orleans. They literally said that Me, Myself, and Irene was basically a 1980s Troma movie, just that spent too much money. Indeed, there are jokes in that movie that come right out of our 70s and 80s comedies. I saw one recently, I can't remember which one, it's got a gang-bang scene in it - it's a big movie that out now - it's basically the same gang-bang scene that we had in The First Turn-on. So, you're right. It's clear they're imitating us, without a doubt.

C-H: Shame on Hollywood.

Kaufman: Well, on the other hand, there's a lot of good stuff that's imitating us that, though it's uh...the guys who do South Park are obviously big Troma fans, and their stuff is great! Peter Jackson is a fan of Troma movies. He's a mainstream director whose making wonderful movies. Sam Raimi loves Troma and he's making great movies. James Gunn, who wrote Tromeo & Juliet with me, wrote Scooby-Doo, which I haven't seen, but I'm sure he's going to be doing great stuff in the mainstream, so there's good stuff, too.

I think if our stuff can open some doors to which...you know, Quentin Tarantino is a big Troma fan. He's obviously influenced by the Hong Kong flicks, lots of different stuff. The Toxic Avenger movies were definitely one of, something he very much enjoyed. He definitely, the influence is there. That's a good thing. If we can open some doors that people can go through, that's great. What's frusturating is movies that imitate and copy us that aren't even any good.

C-H: I hear ya there. Speaking of James Gunn, are you guys still communicating?

Kaufman: Yeah, I just spoke to him today. He's in Tales from the Crapper! I was signing DVDs at Wherehouse, a chain of software-music-DVD stores, and I was signing at an in-store appearance there last week in Los Angeles and James Gunn showed up. In fact, he just called me today because he's gotta literary agent who handles sales outside of the United States and he turned me onto her because my book hasn't been sold outside the United States, "All I Needed to Know about Film-making I Learned from the Toxic Avenger."

C-H: What was writing the book like?

Kaufman: Well, James Gunn and I wrote it, it was great. We'd go to the Renaissance Diner and conceptualize. A diner in the Troma neighborhood. In fact, it's even talked about in the book.

C-H: Where you would have your meetings with your editor?

Kaufman: And each other, too. We meet there and brainstorm, you know, what chapter we're gonna do next. James really wrote this book. Very, very talented. Trey Parker, also, Trey's been acting in our movies, helping us.

C-H: So you're still communicating with Trey Parker and Matt Stone?

Kaufman: Oh, yeah. In fact, Trey wrote the forward to my next book. I've got a new book coming out at Christmas called, uh, "Make Your Own Damn Movie!" to be published by St. Martin's Press. Trey Parker wrote the foreword, James Gunn wrote the introduction.

C-H: What's this new book about?

Kaufman: It's called "Make Your Own Damn Movie!" It's a guerilla textbook.

C-H: Guerilla textbook?

Kaufman: Yeah.

C-H: About filmmaking?

Kaufman: "Make Your Own Damn Movie!" Yes, it tells you how - have you read my first one?

C-H: I have. Twice.

Kaufman: You know the first book is more inspirational and more theoretical and a bit more like a memoir.

C-H: Right.

Kaufman: It also had a lot about masturbation. The second book is more of a primer on how you can and should make your own damn movie. Second book we'll talk about how we raise the money. You know I get paid to lecture at colleges? In fact, if you know any colleges...

C-H: I'll talk to the University's film department.

Kaufman: You're in college?

C-H: I'm at the University of Iowa.

Kaufman: Right on! They're loaded! Yeah, they might want to have me as a speaker. I just spoke at the University of Pennsylvania, Texas A&M, University of Washington. Yeah, they might want a "Make Your Own Damn Movie" lecture and a little bit about the philosophy of Troma and maybe show a Troma movie and what the heck! That'll be fun. And they could even pay me.

C-H: Sounds like a plan.

Kaufman: We could pull Max Allan Collins into the deal. I could have Toxie and Kabukiman come, I could provide all that. So, can you talk to them? That'd be cool. We could have Classic-Horror.com presents...

C-H: Oooh. Now we're talkin' franchise.

Kaufman: You could take an agent's fee...

C-H: I hear ya.

Kaufman: Let's do it. Cause Max wants me to come out there and do some in-stores with him anyway. So, if you could set up something, we could probably find some other things that would help promote your event. Usually these Universities have a budget, they have a fund to pay speakers. After all, I'd be better than a congressman or a scientist.

C-H: Bigger than Kurt Vonnegut?

Kaufman: Well, I don't know about that. I generally pull in a pretty good audience. And independent cinema is, independent ART is under assault as its never been. From the devil-worshipping international conglomerates that control all art and media.

C-H: Speaking of evil people - the majority of your films have some sort of Nazi imagery in them. If not Adolf himself, then people running around with Chaplin moustaches.

Kaufman: Right.

C-H: Why is this?

Kaufman: I think it all just fits in with the theme of the conspiracy of elites. There is a underlying facist tendency just seems that people wake up one day and it gets their attention. That's not a major theme, that just happens to be something you see.

The basic theme of Troma is that there is this small town of Tromaville and the people are perfectly able to run their lives, but they are unfortunately the victims of a conspiracy of the labor, the buereaucratic, and the corporate elites. The three elites conspire to suck dry the little people of Tromaville of their economic and spiritual capital. Sometimes the little people of Tromaville need the Toxic Avenger to free them and fight on their behalf, sometimes they need Sgt. Kabukiman NYPD, sometimes, as in Troma's War, the little people of Tromaville have to fight for themselves. That's the basic overriding themes of the past 30 years.

As you know, our movies aren't really scary. Your website is Classic-Horror.com. Our movies have become kind of classic, but they're not, they're not really horror. They have elements. I think what makes Troma unique is that we mix, we're like a Cuisinart of genres. Citizen Toxie, I don't know whether you've seen it. Have you seen it?

C-H: I have, actually. I managed to grab a screener this morning. I just got off watching it.

Kaufman: Where'd you get it?

C-H: The local independent cinema was considering showing it and they didn't.

Kaufman: Why didn't they?

C-H: I don't know. I have no idea. It was a great film.

Kaufman: Maybe they should. Why don't you tell them to show it?

C-H: I'll demand it!

Kaufman: Better yet, why don't we have the University of Iowa show it? That would be cool. You could have the Iowa premeire of Citizen Toxie. 35mm...we'll send a print out.

C-H: I'll definitely talk to them about that.

Kaufman: You could take a percent of whatever we make.

C-H: (laughs)

Kaufman: Seriously!

C-H: I don't see why not.

Kaufman: What does your theater want to show? Shakespeare in Loooove?

C-H: They show films like Donnie Darko.

Kaufman: That's a great film.

C-H: Todd Solondz's latest.

Kaufman: They should be showing Citizen Toxie. Those are great films.

C-H: Well, back to horror films. You seem to have a good knowledge of horror film history. It comes through in your book and well as the website. What have been some horror influences on your work, even though, granted you don't make straight horror films?

Kaufman: Well, James Whale for sure. Frankenstein. I always wanted the Monster to live. Roger Corman. Fall of the House of Usher - decently shot. Let's see - I'm not heavily influenced by horror. I'm influenced by Chaplin, Keaton, Renoir, Capra.

C-H: How about Preston Sturges?

Kaufman: Yeah, Preston Sturges! The entire concept of Tromaville [comes from him]. All those mugs, those character actors we use, the whole ensemble of the Tromaville-ian cast, the big fat guy we use, you see a lot of the same actors, you know...funny-looking people, mugs. Preston Sturges has these mugs, these character actors in his movies. The whole concept of Tromaville is a fond, satirical look at small town America. I think that's part of the success of The Toxic Avenger.

(alas, my tape drops out for about 30 seconds)

Kaufman: You know, Terror Firmer is the first slasher movie seen through the lens of Frank Capra.

C-H: (laughs) That's an interesting way of putting it.

Kaufman: Well, it's true. There's even a direct quote from Capra. Towards the end of the film, somebody says "Lost causes are the only causes worth fighting for." There are a lot of references to Capra in that film.

C-H: Terror Firmer comes off as being the most Tromatic film in your filmography.

Kaufman: I think it's the most personal, because it was inspired by my writing the book. It occurred to me that the making of an independent Troma movie is a good basis for a Troma movie itself. The intersection of real-life violence with goofy acrylic appliance violence, the rubbery violence of Troma is an interesting concept. And the whole issue of the death of independent art and the struggles to create... "Let's make some art!" is a battle cry that is becoming less and less valid. "Let's make some art" with the s**t they're running at Miramax..."Let's make some acceptable art."

C-H: It's Oscar-winning art.

Kaufman: Well, it's uh, not going to rock any boats. It's nice to see an Oscar Wilde movie, nothing wrong with that. Let's have the eighth version of The Importance of Being Earnest. It's a great, great play, one of the greatest plays ever written. Nobody's going to get upset by it.

C-H: Not pushing the bounds, there?

Kaufman: Well, it's not Van Gogh, let's put it that way. It's motel art.

C-H: You have the lead role in Terror Firmer.

Kaufman: Not the lead.

C-H: One of the leads, anyway. That's something you haven't done since The Battle of Love's Return, which I haven't seen...

Kaufman: Well, you're very fortunate.

C-H: Was it difficult to return to acting, so to speak?

Kaufman: I didn't want to, that's for sure. I think it's very important for a movie director to experience the actor's point of view. I used to fight with the actors a lot, until I did a little acting, and then I realized these people are not just animals. They're under a lot of pressure, they have a lot to worry about. It's easy to conceptualize that intellectually, but to viscerally understand that, you have to do it.

Now with Terror Firmer, I didn't want - as you know, I've been in films. I've been in John Avildsen's films, a lot of my friends stuck me into their, Trey Parker put me in Orgazmo, I've been in a bunch of movies. In fact, I'm acting in a movie tomorrow - I'm playing a doctor. The point is, in Terror Firmer, I didn't want to play that part. But we literally could not find anybody to do it. Our problem is that our budgets are one-half of 1 percent of a typical Hollywood movie, and older actors for the most part are in the Union and they aren't interested in working for free on a low-budget movie where you see the nether regions of a hermaphrodite. It's not considered a good career move.

So the only people that we found were these old guys who couldn't act for s**t, that had no concept of what Troma is or independent film. Will Keenan, the guy who plays Casey, that guy from the start was pushing me to do the part. He said, you know, just play myself. I don't know if you have the DVD of Terror Firmer...

C-H: Yes, I do.

Kaufman: Because if you've seen the Farts of Darkness documentary...Have you?

C-H: I've gotten through about half of it.

Kaufman: Well, you can see that the real Lloyd Kaufman and the character of Larry Benjamin...for the most part, there's not much difference.

C-H: Except that you're not blind.

Kaufman: Uh, literally.

C-H: Metaphorically is a different matter?

Kaufman: But you know, I come off as kind an asshole in the movie. People are constantly coming up to me and saying, "I can't believe you." That's what makes it compelling. Who wants to see a documentary...you can take a good look at HBO if you want to see a puff piece. Farts of Darkness is compelling for the very reason that it shows all the chaos, pain and suffering, asshole behavior, and frusturation... At the end of the documentary, you actually feel "That's the best damn documentary about making a movie that I've ever seen."

C-H: It's unrelenting.

Kaufman: It's truthful. And emotional. There really is no better documentary. The only better one is the one we're doing now about the making of Citizen Toxie. I think you pity me more.

C-H: Why did you return to the Toxic Avenger series after a decade of absence from the screen?

Kaufman: The fans, and the fact that Toxie's story, unlike other super- well, you're not allowed to say that word. Warner Bros. owns it. Superhuman heroes, that's better. Toxie is the only superhuman hero who gets older with each movie. Also, the hottest button in American society right now is the abortion issue. We in American aren't quite sure whether a woman should have control over her own body. There just seemed like there were a number of issues that lent themselves to the continuation of the Toxie story. But, if our fans hadn't been so vociferous about bringing back Toxie, probably I wouldn't have done it. There was the confluence that there were certain themes - the plastic surgery theme, the fact that MTV is brainwashing these girls whose bodies aren't even formed to change their lips and nose...there were just a bunch of themes that fit, and the confluence of that and the insistence of the fans that Toxie returned. Led to what you got, what you see.

I'll tell you this. I have no interest in doing another Toxic Avenger movie. On the other hand, if somebody comes along with a wad of money and they want me to direct it (blows a raspberry), why not? I'll do it.

My next movie is going to be about the fast food industry. Are you a big fat 600 pound boy?

C-H: I'm actually a tall, skinny 165 pound boy.

Kaufman: If you travel around America you'll find that 60% of the population is over 6ft and weighs 400 lbs. And I'm convinced that it's because they've been eating food that's been made from animals and fat laced with Strontium-90 and all sorts of stuff to make them pumped up. A nice, big pumped up chicken. They're not pumped up naturally. They don't get any exercise. They sit in cages. They're fed this meal with this s**t... makes you grow breasts. How many men have you seen with breasts lately? A s**tload...

C-H: A lot more since Class of Nuke 'em High.

Kaufman: (laughs) You know your Troma. That's another theme Troma has - sexual identity. Usually the bad guys have their own sexual problems, which is why these cops... I think these cops who shove broomsticks up people's butts and beat the crap out of people who are retarded and black people...I think they are ejaculating. I think they are essentially gay, and rather than be healthy gay - f**k each other up the ass - and just be relaxed about it... like Killer Condom... Have you seen that movie?

C-H: I haven't seen that one yet.

Kaufman: It's about a cop. The reason that I like that movie, the reason I distribute, the reason I acquired that movie, other than the fact that the director is a big Troma fan and he wanted to make a Troma movie, but what enchanted me about the movie is that it's about a cop, a New York City cop, who just happens to be gay! And he's okay with it! He's just a gay cop, it's not a big deal. It's not like he's got a big neon sign saying, "HEY! Gay cop! Gay cop! Gay cop!" nor does he sing "YMCA." Nothing like that. He's a normal person, other than he just happens to like men.

The other thing I like about Killer Condom is that it's all in German, but it takes place in New York, so all the people in New York...New York is a German-speaking city, but I really digress. The point is I think these policemen who out beating people up, I think they get hard-ons, they don't have - they can't admit to themselves that they're gay. They would like to have a big guy in leather with them to f**k 'em up the ass. They're afraid to be honest with themselves, so they explode! What other reason can there be?

C-H: I can't think of any.

Kaufman: Yeah! Why do people have to shoot people? I mean, Columbine was something else, but I mean, the bad guy shootin' people. So that's why very often I show the cops or the bad guys, the so-called macho men, as being gay. And there's nothing wrong with being gay! But they're f**ked up, it f**ks them up, they can't admit it, so they stick a broomstick up somebody's ass. At least, they did that before September 10th. Now they're heroes. On September 11th, they transformed from animals who blow away black people, innocent black people too, and shove broomsticks up their asses, and beat the crap out of them, and now suddenly, on September 11th, they turned into heroes.

Firemen who have always been racist and sexist are suddenly getting more poontang from high school and college kids. All the New York City firemen, you see all these college girls just clustered around them.

NY: Anybody who can handle a tower problem like that has something going for them...

Kaufman: Yeah, they're heroes. Before September 11th, they were sexist fiends. Now, the cops and the firemen, they're heroes.

NY: It's amazing what a tragedy can do...

Kaufman: Not to mention Bush... Where would he be without September 11th?

NY: Probably wouldn't be in office in another 2 or 3 years.

Kaufman: Not that I don't like the guy... (laughs). I got nothing against him. I know the point is... Why in God's name would somebody shove a broomstick up somebody's butt? They gotta be perverted. A lot of them must be perverted...they take such glee in beating up teenagers, and beating up hippies, and beating up gay people. I think they got hard-ons. It turns them on. The only reason! There's no other reason.

NY: Evil. Repression is evil.

Kaufman: Yeah! They should just be gay. In fact, when we were in Paris - my wife and I were in Paris for a Gay Pride March - and there were a lot of gay cops. It's good that they recognize it, instead of beating up people and shoving broomsticks up people's asses.

C-H: I just have a few questions left...

Kaufman: They're always beating up young people, too. Young boys. They don't beat up old women, old men. They beat up young...you know what I mean?

C-H: I hear ya.

Kaufman: They get their rocks off. They're afraid to admit it. There would be no violence from cops if they would honest about their sexual orientation.

C-H: So, more out cops = happier place?

Kaufman: That's right. (pause) Don't you think I'd give a great lecture? It wouldn't be about movies it would all be about [gay cops]. You know, missed opportunities. We're living in a f**king world... You know, Troma fans are so smart! They are very intelligent. I mean, look at you! You clearly know what you're talking about. People who like Troma movies, they understand that- The Pope was here in Toronto, right? North America. Look at the opportunity he missed. If he would've just gone to one of the families, whose child had been a victim of the ass piracy of the priests. If he just would've gone over to one of those houses and said, "Hey, you know, I'm sorry. We're sorry." Can you imagine the worldwide adulation this guy would've received! He would've been the biggest thing since Jesus.

And he missed it! What the hell! He missed it! It would've been so easy...

C-H: I'm a personal fan about the comment that God made about the Pope in Citizen Toxie.

Kaufman: (laughs) You know, the San Sebastian Film Festival and the Rome Film Festival - these are Catholic countries - when that line is uttered, the people explode in applause. Yeah, yeah, I like that...

Lloyd proceeds to have a conversation away from the phone...

Kaufman: We have a fan coming in, this boy from New Hampshire, and for his 16th birthday, his gift is that his parents are going to bring him to the Troma building.

C-H: He's coming all the way to New York just to see the Troma building?

Kaufman: Yeah. They set this up like, three months ago. They were supposed to come tomorrow, but I had to stop them because of my schedule. We get a lot of that, too, we get a lot of tourists here in the summer, especially. With their befuddled parents, these teenagers ring the doorbell and they're here on holiday from Italy or Turkey or Japan, and the kids want to visit the Troma building. We get it non-stop, all summer long. The parents sorta come with them and they're like, embarrassed for them. You know, they've seen the Empire State Building and the Statue of Liberty, but the kids wanna come see the Troma building. It's unbelievable.

C-H: Well, it's like they say in Troma's EdgeTV, it's the third major monument in New York.

Kaufman: Wow! You really have suffered, I mean, you really have experienced a lot of Troma.

C-H: I went through a whole lot of DVDs to prepare for this interview.

Kaufman: Oh, thank you. I'm sorry I'm digressing so much...

C-H: Oh, no. It's really a pleasure and an honor.

Kaufman: (laughs) But I do believe our fans, you know, I was talking about this. We're on the Warped Tour. You know the Warped Tour?

C-H: It's a punk rock show.

Kaufman: Yeah, and it travels around the country. I've been on that a few times. I've been with the Troma Team there. It's 48 stops with the Troma Bus and all that kinda stuff. But I've been to a couple of the stops and I talk to the fans, and they agree!

Bush missed a big opportunity. Saddam Hussein said to us, "Send in your inspectors, see if there's any nuclear weapons." you know, any weapons of mass destruction, and Bush refused. because he said, "Well, y'know, Saddam is lying and he's hiding them." Why not send them in? Why not do it? What would Bush have to lose if he had said, "Okay, Mr. Hussein, we'll send our inspectors." And even if they got jerked around, so what? Wouldn't world opinion say - Wow, that guy Bush, he really is trying. And look at that scummy Saddam hiding and not letting them, right?

Bush would've looked like he's doing everything he can to reach out for peace, instead he behaves like a spoiled baby. (whiny voice) "No, we're not going to send anybody in." What these people do, these civil servant that we're paying? They sit around all day with their thumbs up their asses. So, a few of them would've gone to Persia and wasted some time, so what? Think of the opportunity, the lost opportunity.

Hillary Clinton wouldn't come out in favor of the treaty against landmines that her husband refused to sign, for what reason, I cannot, for the life of me, figure out. Think of the political capital she would have gained if she had come and said, "I'm for it! We have enough black children without arms and legs. It's very difficult to play baseball when you're being used as second base. Get rid of land mines!" Right?

C-H: Right.

Kaufman: But God, she's just sitting there, making money, getting 9 Million Dollar advances, shakign down corporations to get speaking engagements, do nothing - NOTHING - for humanity.

C-H: And she's your Senator.

Kaufman: She's not my Senator. She's New York State's Senator. I hate her with a vehemence.

C-H: With a vehemence?

Kaufman: Only because I'm disappointed, I'm constantly disappointed. Because they know, they could do something...

C-H: Never give a politician an even break.

Kaufman: Well, Ralph Nader's a good guy. But the media makes him into a clown.

C-H: I read your article on Nader on the Troma website. Very insightful.

Kaufman: Thank you.

C-H: I do just want to wrap up this interview because I'm sure you're very busy.

Kaufman: (laughs) I'm scaring you. I'm talking to myself, I'll blown my brains out. If I had the guts, I'd blow my brains out. Van Gogh, you know, many underground artists, either its like Warhol where they maintain their underground integrity but for some reason the mainstream embraces them. They Might Be Giants, a lot of film critics have called us the They Might Be Giants of movies. Warhol did his, he kept to Shakespeare saying "To thy ownself be true", but the public, the mainstream embraced them. Other underground people like Van Gogh had to kill themselves, blow their brains out. I would do that, except I'm chicken. I don't have the courage to do it.

C-H: So your brains remain intact.

Kaufman: My wife and kids would kill me if I blew my brains out. Anyway, what was your final, resolution?

C-H: Just a couple of questions to just wrap things up. First of all, what's your favorite Troma film?

Kaufman: I would say, now, Citizen Toxie.

C-H: That's a great film.

Kaufman: But the one I would urge people to see, only because it has had very bad luck, is Troma's War. People don't know about it, I think people oughta see it.

C-H: I agree.

Kaufman: Especially with the atmosphere, where we're willing to go fight Saddam Hussein, but we're supporting kings in Arabai, dictators in Haiti, and scumbags in South America, but we're gonna start World War III in Persia for some reason. Why don't we knock out Saudi Arabia, they're the ones who supplied all those guys (I can only assume Lloyd means terrorists). And they got a king down there, what are we supporting? Get rid of the f**kers! If we're gonna go to war, do it right! Get rid of the kings! Who wants kings? You know what I mean?

So, Troma's War might be a good thing to see right now. And I do believe it's one of our masterpieces that's never really been appreciated.

C-H: It's an unsung classic.

Kaufman: Yes, there you go. Everybody should SING Troma's War.

C-H: Future projects for Troma - what about Sgt. Kabukiman LAPD?

Kaufman: There's a group in Japan that says they wanna put it together without me. They want me to write it, but not direct it. So, they might be working on it.

C-H: Any future Shakespeare? Tromus and Cassandra, perhaps?

Kaufman: I don't think there'll be, unless I believe in something, I'm not doing it. So, unless there's some compelling theme that... Tromeo and Juliet became a reality because it was dealing with certain themes that I was interested in at the time. Namely, the stifling of the younger generation by my generation. I don't think I would do another Shakespeare film unless there was something I was monomaniacal about.

However, I am rather interested in the fast food thing. I'm going to make a movie, a zombie movie, hopefully, a zombie movie that will pay fromage to the great 70s zombie movies, while at the same time skewering the fast food industry. It's gonna be called Poultry-geist. It's about a fast-food chicken joint built on an Indian burial mound.

(my tape drops out for about a minute, so bear with the next couple comments) ...you can ask Michael Eisner about that. The New York Times never had one word, not one word about us, even though we've been in New York for 25 years. That's the world we live in. But, NATE, that's the world you inherit. But you can change things. You can rise up against the conspiracy of the labor, buereaucratic, and corporate elite, you can rise up against the Dick Cheneys of the world, who use their public servant job to enrich themselves and to go into the corporate hierarchy, and destroy a perfectly good blue chip oil drilling company, but leave with 25 million bucks in their pocket. You can change all that. You and the students of the University of Iowa, you can change it.

In the words of Malcolm McClaren, manager of Sid Vicious and the Sex Pistols: "You must destroy before you can create." He speaks in Latin, and then translates: AOL must be destroyed.

C-H: It looks like they might be a little big for their britches.

Kaufman: The point is they own everything. They own HBO, they own Warner Bros., they own People Magazine, everything is a big commercial. The Today Show is nothing but a big commercial. Or, stories of children being f**ked up the ass. It's either plugging things or telling us about people being sexually molested. (mockingly)Thank the Good Lord for Troma and for Classic-Horror.com.

C-H: Fighting the wave for the future.

Kaufman: Yes indeedy. The wave of the future, the website of the future.

C-H: Two more questions. Where do you see Troma being in 20 years?

Kaufman: Same place...or dead. Now if, by chance, our assets fall into the hands of one of these devil-worshipping international conglomerates, then probably you will see the Director's Cut of The Toxic Avenger with the full head-crushing scene showing on NBC television in primetime. Cannibal! The Musical has never been on Comedy Central, a movie that has no sex or violence in it, a movie that is produced, directed, and written by Trey Parker, the genius behind Comedy Central's only successful TV show, "South Park." Comedy Central blacklists that movie, in my opinion, because it's Troma. But if we fail, if we go out of business and the big boys somehow get their hands on our 900 movies, then you will see a s**tload of Troma and in primetime. But as long as it's private, as long as it's independent, it will be what it is: underground.

C-H: We wouldn't want to have it any other way.

Kaufman: We don't think we're going to survive, to tell you the truth, I think we're going to go out of business pretty soon. Troma right now is like a fish on the rock, flopping around, gasping for air, desperately trying to jump back into the water.

C-H: How often have you said that Troma's not going to make it?

Kaufman: Not many times. I've said we're a small cork on a giant see with all these oceanliners and aircraft carriers buffetting us, but it gets worse and worse. The big guys have more and more power. The laws have changed. The Nixon-Reagan-Clinton axis have changed the laws that protected the public against cartels, against monopolies. Everything favors Mr. Big.

C-H: The final question for Lloyd Kaufman, President of Troma Studios and Creator of the Toxic Avenger. Any advice for a person seeking to become a hideously deformed creature of superhuman size and strength?

Kaufman: Well, carry a big hairy mop. To thy ownself be true, do what you believe in, and always carry a big hairy mop.
Thank you, Lloyd, for taking the time to talk to Classic-Horror.com