Ben Chapman 1925 - 2008
Author
Date
02-21-2008
Comments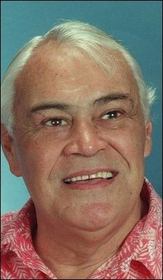 Over at the Classic Horror Film Boards (no relation to Classic-Horror.com), Tom Weaver reported that Ben Chapman, the actor who performed as the Creature in the on-land sequences of Creature from the Black Lagoon, died this morning (February 21st) of undisclosed causes. He was 82.
Ben's death has particular meaning here at Classic-Horror, because he was one of the first interviews we ran, all the way back in 2002. You can read it here.
Correction (02-28-08): We have been informed that he was 79 at the time of his death, putting his birth at roughly around 1928 instead of 1925. We apologize for any inaccuracy in our article.