Bill Moseley's "H2" Make-up is a "Madhouse"! A "Madhouse"!
Author
Date
03-07-2009
Comments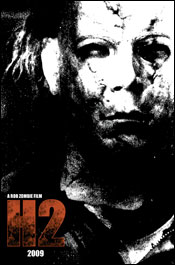 Rob Zombie's always been a very Internet-friendly director, posting tidbits about his projects to his MySpace as he works. His approach to H2, the sequel to his 2007 remake of Halloween, is no different. This morning he posted a black-and-white picture of Bill Moseley done up as his character, horror host Uncle Seymour Coffins, and classic horror fans may note that his make-up and costume seem quite familiar. Read on to see what I mean.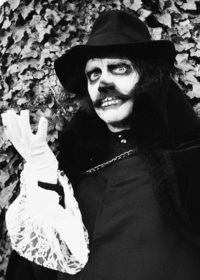 Click to open a larger version in a new window.
Yep, Moseley looks exactly like Vincent Price as Dr. Death in 1974's Madhouse (which C-H staffer Timothy J. Rush is actually doing a write-up on as we speak). Compare for yourself: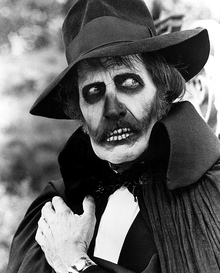 Click to open a larger version in a new window.
It's good to see that Zombie's still keen to pay homage to the horrors of yore. Let's hope that his affection also translates into quality when the film is released on August 28th, 2009.