Shiverin' 6: Horror Holiday Shopping List
Author
Date
12-17-2008
Comments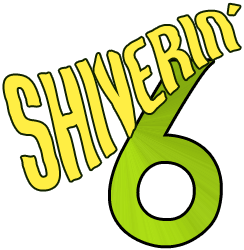 If you're struggling to think up a last minute present that will shock and delight the horror fan in your life, Classic-Horror.com has some suggestions that will give you the breakthrough you need! You can thank the kind sponsorship of Pulse 3, available at finer DVD stories everywhere December 23rd, for this article. And the best way to thank a DVD is to buy it.
1. A reproduction of a classic horror poster.

There's not enough wallspace in the world for all the great movie art out there. MovieGoods.com has great reproductions of posters for movies like Phantom of the Opera (1925), Dracula (1931), Curse of the Werewolf (1961), Dawn of the Dead (1978), and The Evil Dead (1982).

2. A horror collectible.

I highly recommend something that is both out-of-production and awesome like Sideshow's Universal Monsters Little Big Heads Collection.

3. A region-free DVD player.

There are some horror films, like Vampire Circus and many of the Edgar Wallace krimis, that aren't available on DVD here in the United States, but that do have widespread distribution over in Europe and Asia, often with English-language soundtracks or subtitles. Unfortunately, many DVD manufacturers use something called "region coding" to try and ensure that their product remains in the country for which it was manufactured. There are DVD players out there that can ignore this region-coding, which should allow you to enjoy all the different movies the world has to offer. We can't link you to any of these players, but a quick Google search should give you plenty of results.

4. A book on the genre.

For the horror fan who wants a better grounding in the genre as a whole, Phil Hardy's The Overlook Film Encyclopedia: Horror is a fantastic, in-depth resource, although it's out of print. Anything written by Tom Weaver makes for an excellent read (especially his interview books). If you have a lot of extra cash to drop and you don't mind the gift arriving slightly after the holiday, Tim Lucas's 12-pound magnum opus Mario Bava: All the Colors of the Dark is the most amazing book I have ever read on cinema.

5. A magazine subscription.

There are magazines for every taste and culture. Gorehounds love Fangoria. Rue Morgue is for the well-rounded modern horror fan. Obsessive cinephiles like me who are meticulous about correct aspect ratio and running time have a friend in Video Watchdog. Dig around and you'll find the right magazine for the right horror fan.

6. A DVD.

This is the obvious one, but really, there are so many DVDs that you're bound to find one they don't have. We recommend Psycho (Universal Legacy Series), Icons of Horror: Hammer Films (with The Curse of the Mummy's Tomb, The Two Faces of Dr. Jekyll, Scream of Fear, and The Gorgon), Mystery Science Theater 3000: 20th Anniversary Edition, and Vampyr - Criterion Collection.