Ingrid Pitt (1937 - 2010)
Author
Date
11-24-2010
Comments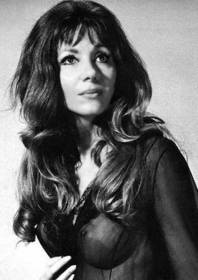 Ingrid Pitt, best remembered to horror fans for her bloodthirsty and sexually charged roles in The Vampire Lovers, Countess Dracula, and The House that Dripped Blood has died at the age of 73. The BBC are reporting that she passed away in a London hospital after collapsing several days ago.
Pitt's early life was just as dramatic as any of the films she made. According to her autobiography Life's a Scream, the Polish born actress was sent to a concentration camp with her Jewish mother at the age of five, before managing to escape shortly before she was due to be shot. Arriving in East Berlin at the end of World War Two, she later ended up in Bertolt Brecht's theater company, before having to flee because of her outspoken criticisms of the Communist authorities. After marrying and divorcing a US Marine officer, she started getting bit part work in Europe in the likes of Dr Zhivago, Orson Welles's Chimes at Midnight and the Clint Eastwood action flick Where Eagles Dare.
Her breakthrough came in 1970 and 1971 via three back to back vampire roles; firstly with Hammer studios, playing the 200 year old Mircalla Karnstein in The Vampire Lovers, closely followed by the role of Elizabeth Báthory in Countess Dracula, before donning the fangs one last time in the final segment of the Amicus Anthology The House that Dripped Blood. (Shortly after that, she also turned in a small but memorable role as the Librarian alongside fellow Hammer alumnus Christopher Lee in The Wicker Man)
Although these were pretty much the sum total of her contributions to the genre on the big screen, Ms Pitt was always held in high regard by fans, largely down to her obvious love of horror films, and the people who loved them. She was a favorite at conventions (especially in the UK, where, as a regular at the Fantastic Film Festival in Manchester, I had the pleasure of very briefly meeting her) which gave her skills as a raconteur ample opportunity to shine. Ms Pitt also enjoyed some success as an author, penning amongst others, The Bedside Companion for Vampire Lovers, The Ingrid Pitt Book of Murder, Torture and Depravity, and a history of Hammer Studios, due to be published in 2011.