Le Cops vs Le Zombies - "La Horde" Trailer hits the net
Author
Date
07-04-2009
Comments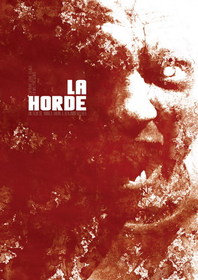 With the endless stream of remakes and sequels doing the rounds, it's nice to be able to report on something original for a change, with the news that the first trailer for French zombie apocalypse film La Horde has gone online.
According to the website Quiet Earth, the plot sees four corrupt Paris cops going on a rampage in a mobster's hideout after one of their colleagues is killed. However, they and the criminals must fight for survival after hordes of flesh eating creatures invade the building.
No news yet on a release date – or the almost inevitable English language remake....