Official Details on "Picture of Dorian Gray" DVD
Author
Date
06-09-2008
Comments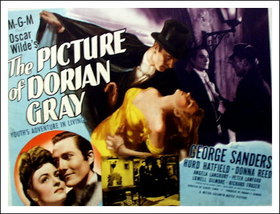 Warner Bros. has confirmed the rumors that The Picture of Dorian Gray will arrive on DVD on October 7, 2008. Here's the official release:
Burbank, Calif., June 9, 2008 - The Picture of Dorian Gray never gets old. On October 7, just in time for Halloween, Warner Home Video will introduce one of their most requested titles on DVD - MGM's gripping 1945 adaptation of Oscar Wilde's Victorian horror novel about a man who stays eternally young while his famous portrait ages through the years. The film, starring George Sanders, Angela Lansbury and Donna Reed, was nominated for three Academy Awards,®-winning one for Best Cinematography and a Best Supporting Actress nomination for Miss Lansbury. The Picture of Dorian Gray ($19.97 SRP) has been remastered especially for this release and boasts new bonus features, including cast commentaries, a vintage short plus a special cartoon.

Special Features

Cast commentaries by Angela Lansbury and film historian/screenwriter Steve Haberman
1945 MGM short Stairway To Light
1945 MGM cartoon Quiet Please!
Theatrical trailer
It appears that Dorian Gray will not be a part of Warner's previously announced horror box set, as we previously speculated.