Reminder: Zombie Walk and Scavenger Hunt Tonight in Phoenix
Author
Date
10-02-2009
Comments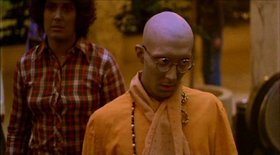 Edited to give more accurate directions to the Scavenger Hunt registration. If you're in the Phoenix area and you're looking for something to do tonight, the International Horror & Sci-Fi Film Festival is hosting a Zombie Walk and Scavenger Hunt as part of downtown's First Friday Arts Walk. Heck, even if you already have plans, drop 'em, because this is going to be a ton of fun.
The Zombie Walk will gather together at the Arizona Ghostbusters booth at 501 E. Roosevelt by Pravus Gallery and begin shambling at 7:00PM.
At the same time, registration for the Zombie Scavenger Hunt opens at the International Horror & Sci-Fi Film Festival Booth, which has been moved to Spot #40 in Vendor Village (Garfield St., east of 5th St). You can do both the Walk and the Scavenger Hunt, however, because the Hunt itself doesn't start until 8PM.
Full scavenger hunt rules and details are at the IHSFF website.