Roy Ward Baker (1916-2010)
Author
Date
10-07-2010
Comments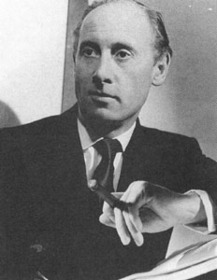 Roy Ward Baker, who directed several British horror films in the late 1960s and early 1970s, passed away in his sleep on Tuesday, according to Guardian.co.uk. He was 93 years old. Born in 1916, Baker worked his way up the the ranks of the British film industry in the 1930s and 40s, moving from minor jobs to assistant director (he worked with Hitchcock on The Lady Vanishes). In 1947, he made his directorial debut with The October Man, which he made for Two Cities Films in 1947. He directed a number of notable pictures in the 1950s, including Don't Bother to Knock (starring Richard Widmark and Marilyn Monroe) and A Night to Remember (which documented the sinking of the RMS Titanic). As part of his extensive television work in the early 1960s, Baker helmed the episode of The Avengers which introduced Diana Rigg's Emma Peel to the world.
Baker had been directing for twenty years before Hammer Films asked him to make his first genre film. Quatermass and the Pit (known as Five Million Years to Earth in the USA) is a smart sci-fi film with a fresh tinge of horror, enjoyably directed by Baker from a script by Nigel Kneale. Incidentally, it will airing on TCM on October 22nd at 9:30PM EST, so set your DVRs in remembrance.
Baker continued his association with Hammer through the Bette Davis black comedy The Anniversary, the bland Scars of Dracula, the lesbian vampire romp The Vampire Lovers, and the gender-bending twist on Robert Louis Stevenson, Dr. Jekyll and Sister Hyde. He also made a few anthology films for Amicus, the best of which was 1972's Asylum. His last theatrical feature was the 1980 anthology The Monster Club, which starred Vincent Price, Donald Pleasence, and John Carradine, although he continued to work in television until his retirement in 1992.