San Diego Comic-Con International 2008 Has Begun!
Author
Date
07-24-2008
Comments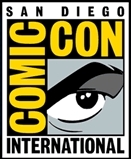 Team Classic-Horror is here in San Diego, CA at Comic-Con International. We'll have a ton of excellent coverage for you over the course of the weekend. To give you a tease, here's some shots we picked up on the Con floor during Preview Night on Wednesday: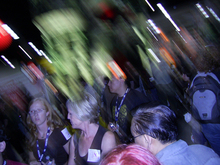 Various con-goers caught in cool lighting effect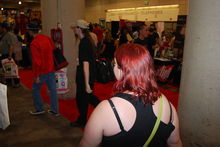 Julia Merriam, our Managing Deaditor, navigates
the convention floor.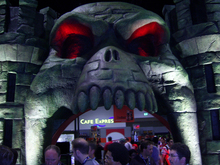 Castle Grayskull