Spielberg's "Oldboy" Remake Still on Course Despite Legal Wrangles
Author
Date
06-28-2009
Comments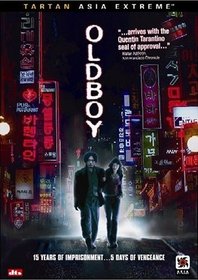 Another week, another remake story...
This time, Reuters are reporting that Steven Spielberg's plans to redo ultra-violent Korean revenge flick Oldboy with Will Smith in the lead role are still moving forward, despite a complex behind-the-scenes legal row between the publishers of the original manga and the producers of the original film.
Futabasha has filed a case against Show East in Seoul, alleging the Korean company never had the right to negotiate a remake. To futher complicate the story, Show East has shut down, its CEO, Kim Dong-Ju, has disappeared, and another firm involved in the production of the original, Big Egg, has also closed up shop.
DreamWorks, which snapped up the rights in November in the wake of its separation from Paramount, has so far not commented on the dispute.