Spyglass Entertainment Remaking Cronenberg's "The Brood"
Author
Date
10-02-2007
Comments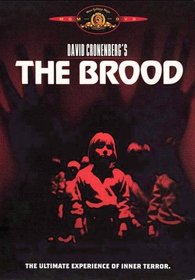 David Cronenberg is about to see another one of his films remade. Screenwriter Cory Goodman is set to write a script for a new version of Cronenberg's 1979 horror-thriller The Brood. Spyglass Entertainment will produce the film alongside Clark Peterson (Monster). Dimension Films is already putting together a remake of Scanners, Cronenberg's 1981 science fiction film, with Darren Lynn Bousman (Saw II and III) attached to direct.
The Brood was an intensely personal film for Cronenberg, who made it to deal with issues arising from a painful divorce. In it, a husband discovers that his estranged wife's peculiar therapy regimen is causing her rage to physically manifest, putting their daughter in danger.