The Road Ahead: Comic-Con and Beyond
Author
Date
07-21-2008
Comments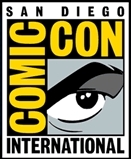 You may have noticed a lack of news stories this month, despite a whole bunch of excellent discs coming down the way (new Alfred Hitchcock sets, Nightmare Castle restored, and Beyond the Door, just to name a few). That's because we've been deep in prep for the three major events that will define the second half of our year.
First up is San Diego Comic-Con International, which runs from July 24th through the 27th this year. We'll have a team of four there this year -- Julia Merriam, Emily Langton, new recruit Courtney Banach, and myself. Keep your eyes peeled to Classic-Horror for daily updates from the floor. We can't reveal all the goodies yet, but we will be looking at offerings from Lionsgate, Universal, Warner Bros., Troma, the BBC, Platinum Dunes, Dimension, and other fine providers of horror entertainment.
Second, we have a new design (and a new logo) that we are launching to coincide with Comic-Con. This design is meant to reaffirm our commitment to the "Classic" part of our name. We think you'll like it.
Third, the assignments are out and reviews are already being written for our annual review marathon in October. This year's theme is a particularly awesome one and the titles we're covering fill in some long-neglected gaps in our review list. More information to come later...
Stick around, folks. The next few months are going to be horrifically amazing.