"The Strangers" on DVD
Author
Date
10-23-2008
Comments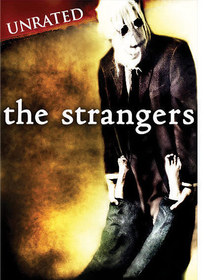 I've been late with news before, but this is embarrassing. We've been tracking The Strangers for a while, ever since talking with writer/director Bryan Bertino about his inspirations and whatnot at Comic-Con 2007 (sadly, we never did get that coverage posted). The film, which follows a couple (Liv Tyler and Scott Speedman) who have their romantic evening is interrupted by masked strangers with sinister plans, had a great trailer but had trouble nailing down a release date before finally coming out last May. Somehow it totally passed me by that Universal put it out on DVD and Blu-ray disc two days ago, October 21st, 2008. Whoops.
Both the DVD and the Blu-ray will feature deleted scenes and a making-of featurette, "The Elements of Terror." Additionally, the Blu-ray will contain a BD-Live feature that will allow users to create their own clips from the film and share them with friends. The DVD has a suggested retail price of $29.98 (buy it on Amazon.com
), the Blu-ray $39.98 (buy it on Amazon.com
).
To promote the release, Universal has whipped up a site where you can add the eponymous Strangers to your photos or photos of friends. Check it out: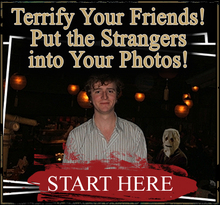 Terrify your friends. Put The Strangers into your photos! Start Here!