Twisted Terror DVDs from Warner Bros.
Author
Date
07-18-2007
Comments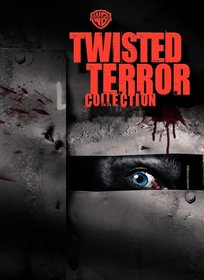 Warner Bros. has announced the "Twisted Terror" collection, six horror DVDs available as either a set or individually on September 25th. Included in the collection are a number of much-awaited titles making their DVD debut, such as Wes Craven's Deadly Friend (1986), Oliver Stone's The Hand (1981), the Amicus anthology From Beyond the Grave (1973), the John Carpenter TV movie Someone's Watching Me (1978), and Eyes of a Stranger (1981), featuring makeup effects by Tom Savini. The only film in the set that has had a previous DVD release is Manny Coto's Dr. Giggles (1992), although the old Good Times disc has been out of print for some time.
The films should retail for $14.97 individually or $49.92 collected in the box set.