Warner Bros. Opens Library for Made-on-Demand DVDs; One Hammer Flick in First Wave
Author
Date
03-23-2009
Comments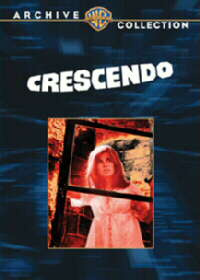 Warner Bros., the studio that has the largest film library in the world, has taken a new approach to the problem of diminishing returns on archival releases. They've launched a new home entertainment label, the Warner Archive, a made-on-demand outfit that will offer a number of archival titles for $19.95 each through the new website WarnerArchive.com. Instead of mass-producing these DVDs, each one will be manufactured, along with its case art, as it is ordered. The shrink-wrapped DVD will then be shipped within five days of purchase. Currently the Warner Archive offers 150 titles, with another twenty to be added each month. According to Variety.com, Warner has the DVD rights for some 6800 theatrical films; only 1200 have been released to disc thus far, giving the new label plenty of material from which it can pull.
The first wave of titles includes only one that could be called bonafide horror, the 1970 Hammer flick Crescendo. Directed by Alan Gibson (Dracula AD 1972) and starring Stefanie Powers and James Olson, the film concerns Susan Roberts (Powers), a woman staying at the home of a dead composer in order to work on a thesis about the man. However, the surviving residents of the house are quite mad and consequently Susan's studies take a bizarre turn.
Hopefully we'll see more horror releases out of this new endeavor as titles are added to the store.