Keanu Reeves is Dr. Jekyll and Mr. Hyde. Woah.
Author
Date
05-08-2009
Comments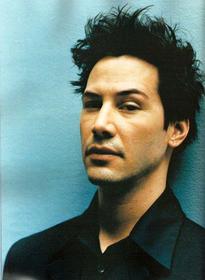 First of all, I apologize for the subject line. I'm sure there was a way to work in "I know kung fu" instead, but it's late and I'm tired. Moving on. Keanu Reeves will star in Universal's Jekyll, described by The Hollywood Reporter as a "modern retelling" of Robert Louis Stevenson's novella Dr. Jekyll and Mr. Hyde. Justin Haythe (Revolutionary Road) will write the script and Nicolas Winding Refn (Pusher I-III) is in negotiations to direct.
There does not appear to be any relation between this new Jekyll and the recent BBC miniseries of the same name (which was also a modern retelling) or Guillermo Del Toro's mooted adaptation of the Stevenson tale (another Universal production, scheduled to be made sometime after Del Toro finishes The Hobbit).