Shiverin' 6: Great Italian Horror Movies
Author
Date
10-30-2008
Comments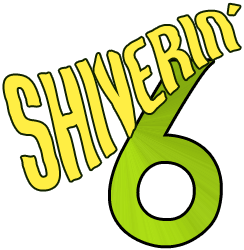 When we decided on "Foreign Horror" as the overall theme for our Shocktober review marathon this year, we made a conscious decision to leave out Italy for the most part, despite it having the second-highest horror output for a non-English-speaking country (after Japan). The fact is, we have plenty of Italian horror covered on the site, and we devoted two and a half weeks of last year's Shocktober to two of the country's best-known horror directors, Lucio Fulci and Mario Bava.
However, we would be remiss if we didn't at least acknowledge the vast contributions that Italy has made to the horror genre, so we've compiled another Shiverin' 6, saluting six of the greatest (although not necessarily the six greatest) Italian horror films. To give a good range, we allowed only one film per director and attempted to select movies that might get passed over, usually, for a better known movie. We hit the big three of Italian horror -- Bava, Dario Argento, and Fulci -- and managed to keep ourselves to only two zombie films. Anyway, without further ado, here's the list:
Agree with our choices? Disagree? Have your own favorites you'd like to tout? Leave a comment below!